Alex Dommann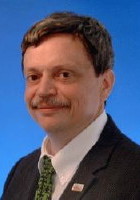 Dr. Alex Dommann is head of the department Materials meet Life, at EMPA. He is also the former Chief Technology Officer at the Centre Suisse d'Electronique et de Microtechnique

Alex Dommann earned his PhD at the ETH Zurich after completing his diploma in solid-state physics and crystallography at the University of Zurich. In the following years he was research fellow at the applied physics department of the California Institute of Technology and the JPL of NASA, Pasadena (CA), research scientist at the Paul Scherrer Institute (PSI) in Warenlingen and at the Laboratorium für Festkörperphysik of the ETH in Zurich.

In 1991 he was appointed Professor of materials research at the Interstate University of Applied Sciences Buchs (NTB) in Switzerland. He took a sabbatical leave in summer 1997 as visiting faculty at Caltech, Pasadena, were he carried out research on amorphous metals and diffusion barriers. He was scientific Head of the Institute for Microsystems at NTB between 1997-2004.

In January 2005 he was appointed CTO of the CSEM, Centre Suisse d'Electronique et de Microtechnique S.A. at Neuchâtel. In 2013 he joined EMPA as head of department.

His research concentrates on the structuring, coating and characterization of thin films and MEMS structures. He made significant contributions to all aspects of thin films characterization and aging of MEMS. He has more then 10 years of experience in space projects. His studies led to a variety of new semiconductor structuring and coating processes. His contributions have opened up possibilities for future research in the area of semiconductor and MEMS structuring and coating.






©nano-tera.ch 2007-2008